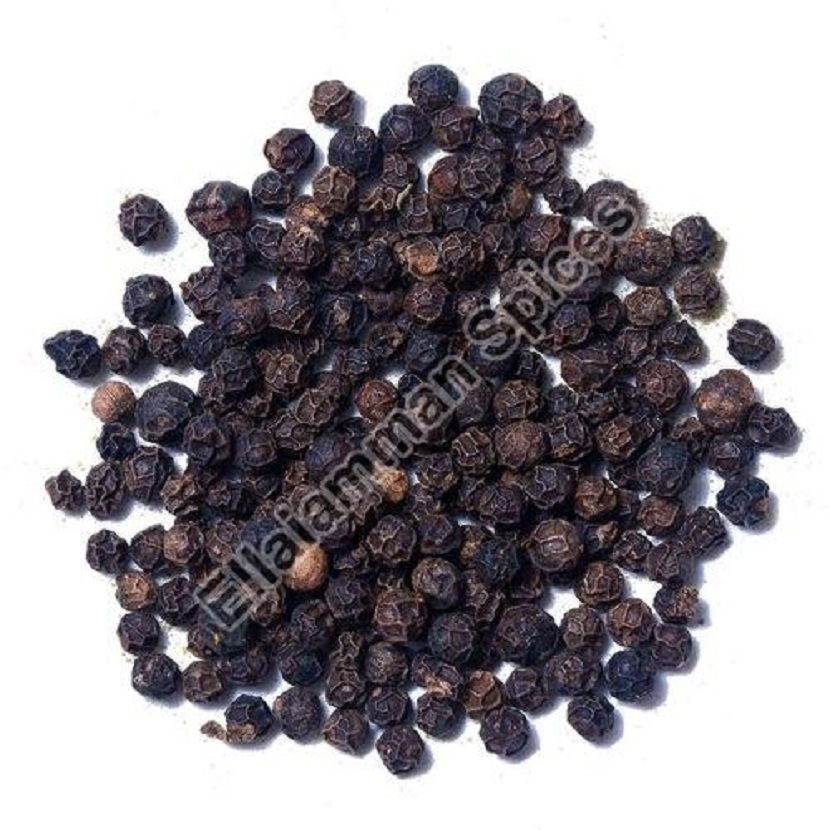 Pepper is a flowering vine in the Piperaceae family. It is cultivated to grow its fruits, known as a peppercorn. It is usually dry and useful as a seasoning spice. Pepper can be of two types-Black and green peppers. Green pepper is the dried unripe fruit, white pepper is the ripe fruit seeds, and brown pepper is a cooked and dried unripe fruit.
In the coastal area of India and its subcontinent, pepper grows in a huge quantity. Ground, dried, and antique peppercorns are useful for their antique nature. Pepper is the world's most traded spice, one of the common spices worldwide.
Health Benefits of Black Pepper
The enormous health benefits of black pepper are as follows-
1. Pepper is rich in antioxidants. This antioxidant is useful to cure the free radicals that can damage your cells. But excessive free radicals can damage the heart or create certain cancer. Pepper contains plant compounds that can delay the premature sign of ageing.
2. Pepper has anti-inflammatory properties that can cure several problems such as heart diseases, cancer, diabetes, and arthritis.
3. Pepper can improve brain function.
4. Pepper may improve the blood sugar level. Piperine may improve the blood sugar level of your body.
5. Pepper can slow down the cholesterol level in your heart. High blood cholesterol may increase the risk of heart diseases that lead to death.
6. Pepper has cancer-fighting properties that protect the human body from breast, prostate, and colon cancer.
7. Pepper treats coughs and colds. Cold and cough are among the most common respiratory problems that significantly affect humans. It is a major component of Ayurveda medicine.
The Black Pepper Cultivation Process
The pepper plant or peppercorn plant is a flowering vine that produces peppercorns. Proper fertilisation is essential to cultivating pepper. It is cultivated in the region where rain is well distributed. With the cuttings growing, the shoots are tied to the standard as required. The young vines protect them from the hot sun during the summer months by providing artificial shade.
The base of the vines should not be distributed to avoid root damage. Excessive shading during flowering and fruiting encourages pest infestation. Pepper vines usually start yielding from the 3rd and 4th years.
How to Take Care Black Pepper Plant?
Here are a few tips that will help you to know the proper process of taking care of the pepper plant-
1. Black pepper plants require partial shade that receives around six hours of direct sunlight. If you plant the pepper plant indoors, try to choose a windowsill to get plenty of morning sunlight.
2. Preparation of the soil is essential for pepper. Pepper plants require moisture to stay all the time. It is also essential to have well-drained soil for the pepper.
3. Pepper plants require constant moisture soil. Water your pepper plant regularly to keep the soil wet.
4. The pepper plant requires high humidity. Suppose your area does not get proper humidity. Then you require artificial humidity.
Sign of a Good Black Pepper Manufacturer
Authentic manufacturers try to provide the best quality pepper to their customers. Black pepper in Tamil Nadu produces in a huge quantity. Pepper suppliers always choose the best quality pepper to supply its worldwide. The smell and texture of the genuine pepper are different from false peppercorn. You should take care of these factors before buying.
You can search online to get the best quality pepper manufacturers and suppliers. It can help you get the best quality pepper at an affordable price. Always check the quality of the pepper before buying it in a huge quantity.