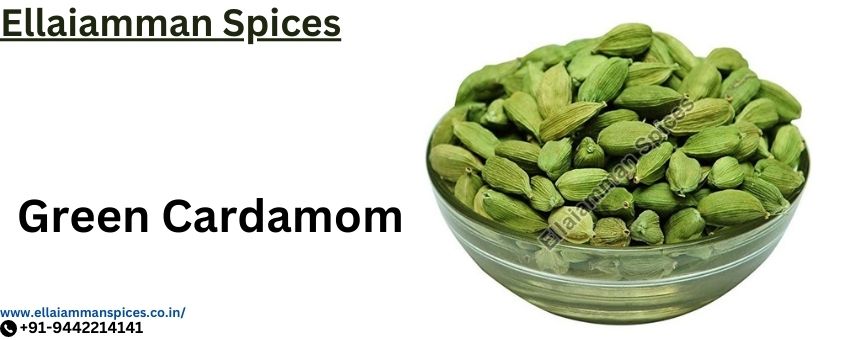 Green cardamom is one of the important spices in Indian cuisine. It is widely used in preparing many dishes due to its rich aroma and flavor it brings to every dish. It can be used in whole as well as ground form in a variety of dishes ranging from dals and curries to desserts and drinks. It is the main ingredient of curry powders and garam masalas.
Whole polished green cardamoms are added to curries and rice dishes like pulao, biryani, etc. because it infuses the dish with its refreshing aroma. Green cardamom can also be added to tea, coffee, soups, pates, stews, purees, and desserts like kheer, gajar ka halwa, phirni, gulab jamun, etc. to impart its refreshing and pleasant aroma.
Many of us do not know that apart from being rich in flavor and aroma, green cardamom has numerous benefits for health and beauty. This article will cover some of the top benefits of green cardamom. The third most expensive spice in the world, green cardamoms are rich in essential minerals like calcium, sulfur, potassium, magnesium, iron, manganese, etc. They are also loaded with vitamins including niacin, riboflavin, and Vitamin C. Green cardamom is known for its antioxidant, carminative, digestive, diuretic, and stimulant, antiseptic, antispasmodic properties. Let's take a look at some of the major health benefits of green cardamom-
1. Improves Digestive Health:
As per studies, green cardamom is used in various cuisines not just for its flavor and aroma, but also for improving digestive health. The spice helps in stimulating metabolism as it has antioxidant and anti-inflammatory properties. Green cardamom is helpful in stimulating the secretion of bile acid in the stomach while aiding proper digestion, fat metabolism, and weight loss. It prevents many gastrointestinal problems like heartburn, acid reflux, and diarrhea and also helps in getting relief from gastric ulcers and stomach ulcers.
2. Helps Control High Blood Pressure:
One of the major health benefits of green cardamom is that it plays a crucial role in regulating your blood pressure. The spice is rich in antioxidants and is also naturally blessed with diuretic properties. Green cardamom can improve your urination frequency by clearing up the wastewater deposited around your vital organs. The antioxidant properties of green cardamom can promote heart health. Cardamom also contains fiber which can help lower cholesterol levels and improve heart health.
3. Good For Oral Health:
Green cardamom has the potential to fight against mouth bacteria and foul odor thereby keeping the teeth safe from problems like dental cavities and improving overall dental health. This is the reason why people prefer to chew on a few whole green cardamoms to keep their bad breath at bay.
4. Good For Liver Health:
People use green cardamom for its detoxifying properties. The spice has some beneficial effects on the liver, which plays a crucial role in removing toxins from the body. Green cardamom can help in treating non-alcoholic fatty liver disease.
5. Helps Fight Inflammation:
Green Cardamom is packed with antioxidants and is helpful in fighting inflammation and protecting cells from further severe damage. The spice reduces inflammation and can give you relief against chronic diseases.
Apart from all the aforementioned benefits, green cardamom is also helpful in fighting depression, asthma, and diabetes, and is excellent for skin and hair care.